Silicon Dales has setup the majority of clients with Gmail for Domains, now known as G Suite.
Basically, this means our clients have world class email systems, but they also have access to a suite of other Google services.
What services are included with my email package?
The G Suite email accounts also include:
Docs – write spreadsheets, word documents and more, but here's the kicker – you can share the document and work on it with colleagues at the same time, wherever you are.
Calendar – keep your dates in mind, set reminders, invite other colleagues and synchronize with your smartphone so you get reminders on the move!
Chat – this is being upgraded to "Hangouts" which means you can screen share, video chat, remote desktop and more.
How do I upgrade my chat feature to Hangouts?
Find the chat feature, bottom left of your email screen. Click on your picture. Click on "Try the new Hangouts".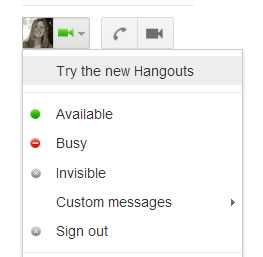 How do I find out more about Google Hangouts?