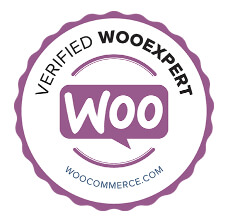 Looking for a business to help and support your WooCommerce store?
Support from experts
Silicon Dales offer maintenance, management and support to businesses with WordPress + WooCommerce websites.
What's your problem?
If you've got a WooCommerce problem, there's a good chance we can help you. Please be aware that we are a WooCommerce development business, so any solution we did provide here would carry a fee, but filling in the form below is free, and we will try to point you in the right direction of somewhere you will be able to have your problem answered – if we know of it (and there's a great chance we will!).
Maybe you have been asking questions on support forums and Slack, or someplace else, and now you just want a business to provide you with some WooCommerce solutions.
Whatever lead you to come here, please fill out the form below, and we'll be happy to point you in the right direction, whether that be a product or service Silicon Dales provides, or just a pointer to a good place to get the help you need.
Got a Specific WooCommerce Question? Ask Us!
Simply fill in the form below, and we'll get you an answer.
Our WooCommerce Tutorials
We write a lot of Woo tutorials, because we want to make sure that the community is always developing and making better and better stores.
WooCommerce is the most widely used eCommerce software on the planet – and that's because its so configurable, and Open Source means people can access tutorials on really anything Woo related.
Though our guides, we give back to the community at large the lessons learned managing and supporting some of the biggest and best stores out there on the biggest and best software… You can see some of them below, or visit the WooCommerce Tutorials category for many many more.