Make my WooCommerce website blazing fast – in the front end

and

the admin pages!
Got a slow WooCommerce website? Think your store could be faster? You're in good company here: Silicon Dales are expert WooCommerce developers who focus on optimizing WooCommerce stores for our clients.
A WooCommerce Speed Optimization Service
This is a specific service, from WooExpert developers, which will make Woo stores blazing fast. If you have a non-Woo WordPress site, see our WordPress Optimization Service, which is generally not quite as complex, owing to the lack of eCommerce functionality.
WooCommerce can be Fast
WordPress + WooCommerce, with our help, can scale up and mix it with the biggest stores out there, both in terms of numbers of products and numbers of orders. There are some technical challenges, which we help our clients overcome, including in the hosting, the database structure, the organization of content, and also, the way a store is setup and used.
We pick the low hanging fruit
In short, there's a lot of "low hanging fruit" and also (see below) some diminishing returns where gains can be made to make every page on your site load in under 0.5 seconds, front and backend.

If your site is not running at this type of blazing speed right now, then please do get in touch today and book Silicon Dales to put some speed into your store.
Those low hanging fruit include
Some of the processes we do for the above level of speed would include:
Image optimization
Code optimization
Caching configuration
Hosting migration and configuration
Plugin audits
Theme consultancy
More Advanced Optimizations
As well as the above, in order to make additional gains, particularly in terms of "uncached" pageload time (which is super important for eCommerce sites, where carts, checkouts, and admin pages are frequently used, and cannot (all) be cached, owing to… well, transactions!), we also perform some really granular fixes, such as:
MySQL Database optimizations
MySQL data storage engine optimizations
MySQL configuration fixes
PHP version advice and configuration
Query monitoring and optimization
Plugin re-writing or replacement
Theme re-writing or replacement
HTTP accelerator configuration (i.e. Varnish)
Opcode caching configuration (i.e. memcached)
Full code reviews
Speed Optimization is Good for Users & Search
Website visitors, search engines and site admins all prefer a fast loading website. There are benefits for conversions, search rankings, productivity and team morale. When you get your store sped up by Silicon Dales, you'll feel the difference from day one.
Get a Quote
Fill out the form below and we'll be able to put you on the road to a faster WooCommerce website!
Check that!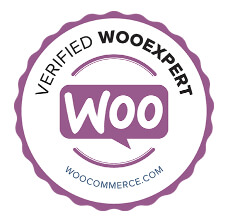 WooCommerce Optimization Resources
WooCommerce Services
Silicon Dales offers a full suite of technical WooCommerce services. Maybe you'd be interested in one of the following:
Don't forget, if you have WordPress website or websites which are not WooCommerce related, we're also expert WordPress developers.
WooCommerce Extension Reviews