My Account
When we at Silicon Dales talk about "My Account" pages, we are usually referring to the WooCommerce endpoint where registered and logged in WooCommerce users are sent.
This page contains a number of standard tabs, and may also be extended by developers. The standard tabs include: Dashboard, Orders, Addresses, Downloads, Payment Methods, Account Details and Logout.
My Account Dashboard Pic
Below is an image of the My Account dashboard at our online booking site.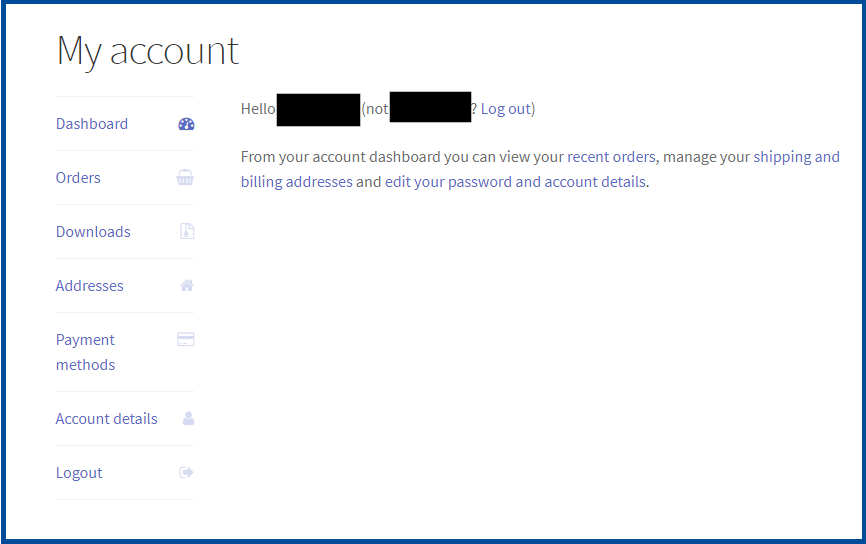 For more about the WooCommerce my account page, see our related articles, below. If you would like help customizing the My Account page template, get in touch for expert assistance.