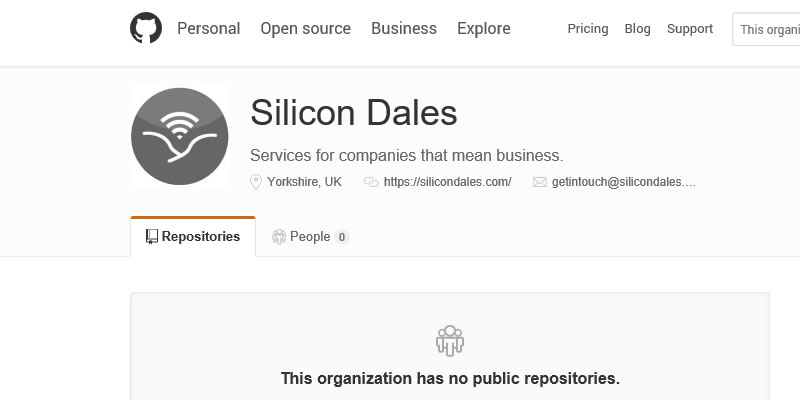 We finally got Silicon Dales onto GitHub.
Its the versioning tool of choice for most of our partners and counterparts, so we're gradually hauling our assets from internal tools and SVN over to GitHub. There's no need to swim against the tide forever!
Note all of our projects and most of our info is at present private. We'll release some public code into the wild soon!