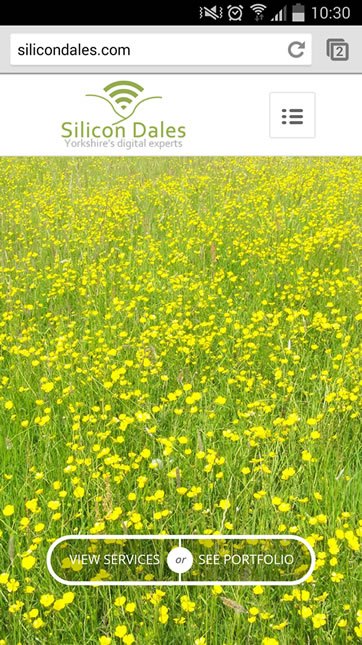 A new look Silicon Dales website has just launched.
Clients and users have been informed by our latest Mailchimp newsletter campaign.
You can view the newsletter by clicking here.
The new website features video backgrounds, a new portfolio page and full screen size image galleries.
The whole design is responsive and serves different files to smartphone users, who may not be able to view videos:
Images and videos from around the Yorkshire Dales have been chosen, to give a summery feel to the site.
News and blog posts have been re-allocated into a new section, which better reflects the way our users view the tutorials and information – as a regular magazine.
Most importantly, the information around the website has been organized into a much simpler structure – helping potential clients to find the service they want and tell us about it. A pre-populated contact form based on a user's last click helps us to understand, literally, where enquiries are coming from.
If you like the new website and would like something similar for your own website, simply get in touch to discuss your ideas.